FABC News
Vesak for the first time was celebrated at the Parliament House Canberra on 10 May 2017. It was hosted by Senator the Hon. Zed Seleja Asst Minister for Multicultural Interests. Sen. Seselja read out the Vesak message by the Prime M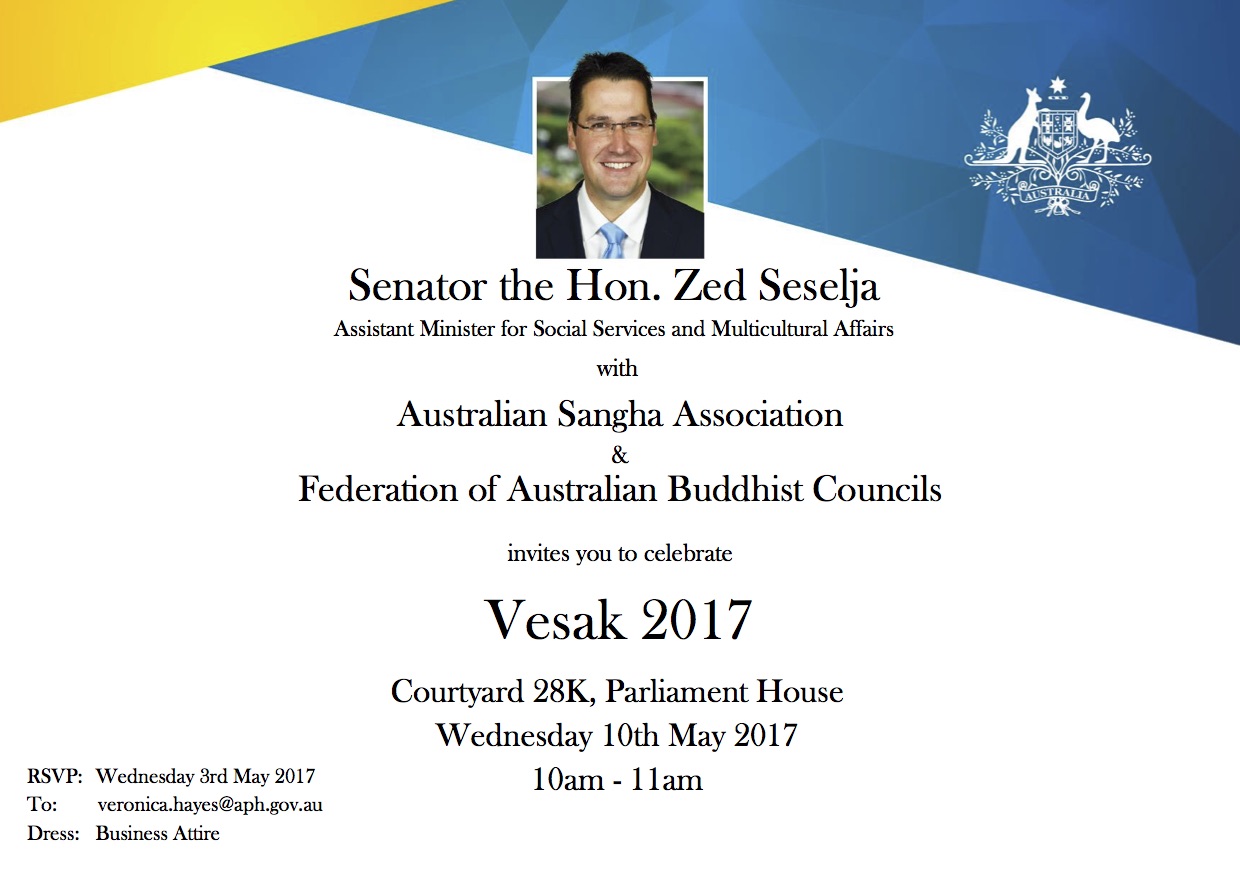 inister Malcolm Turnbull. This was followed by a speech by Ajahn Brahm representing the Australian Sangha Association. Ms Cecilia Mitra, spoke on behalf of the Federation of Australian Buddhist Councils.
Please share the video on your own websites. Thank-you.
Last Updated on Sunday, 13 August 2017 00:29
This year we feature some photos and videos of activities that were held in April and May of this year in Perth, Western Australia by various Buddhist organisations in Perth.
Last Updated on Monday, 08 May 2017 22:21
Page 4 of 38