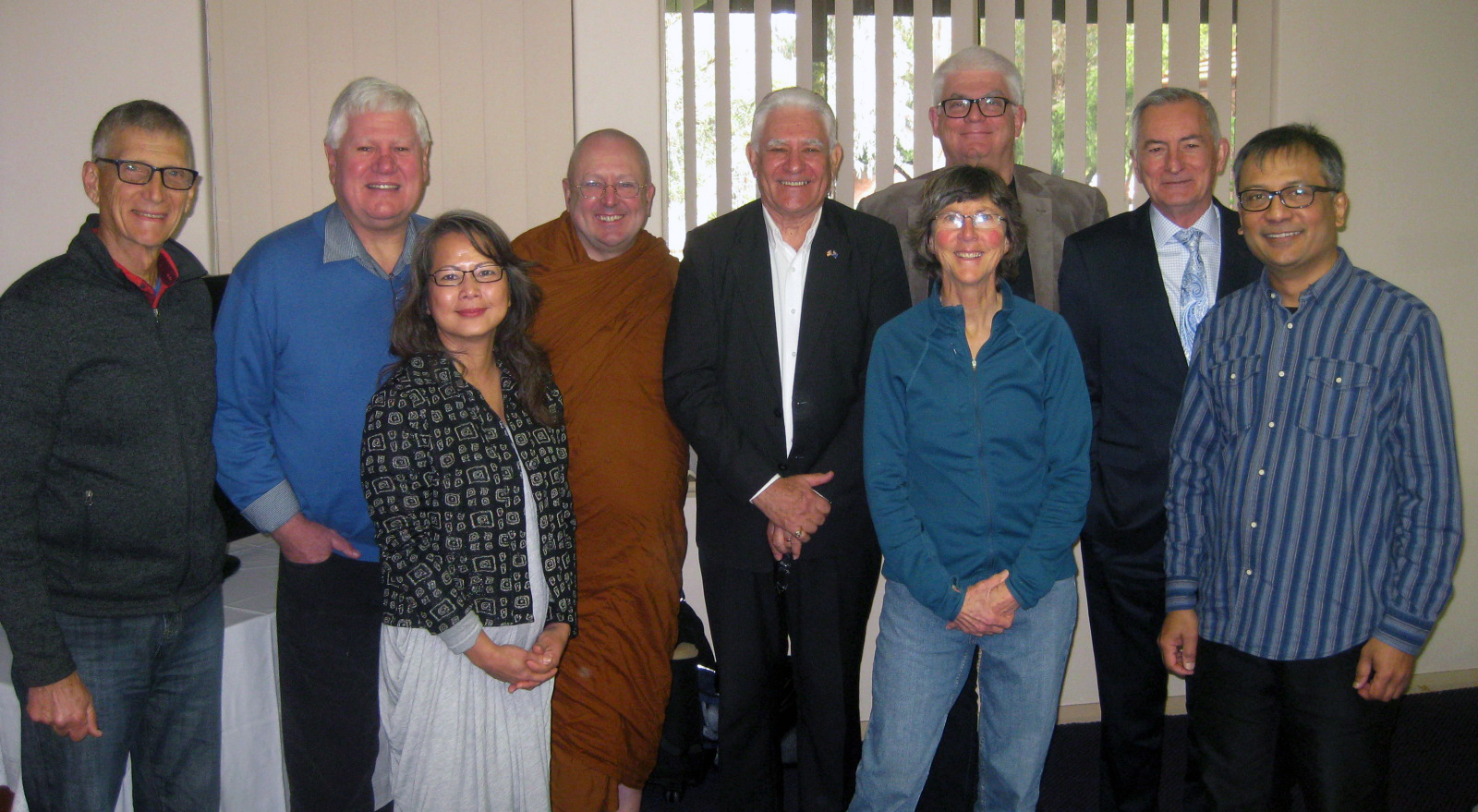 The FABC Annual General Meeting was held in Perth on 10 August 2015. This event followed the "9th Global Conference on Buddhism" held at the Perth Convention & Exhibition Centre from the 8th to the 9th August. Some of the Delegates who had got to know each other via telephone and email, finally had the opportunity to meet face to face. The new management committee elected consists of President: Jake Mitra of WA, Vice-President: Myly Nguyen of VIC, Secretary: Mr Kim Hollow of QLD (past-President) and Treasurer Benjamin Webster of NSW.
Other invited guests attending the AGM (shown at rear Left to Right) were Mr. Kevin Dickson (BCWA), Mr. Dennis Sheppard (BSWA), Venerable Ajahn Brahm (BSWA)
The FABC consists of two delegated Members appointed by the mainland state Buddhist Councils of Western Australia, South Australia, Victoria, New South Wales and Queensland.
Last Updated on Sunday, 18 October 2015 13:44