2017 ASA Con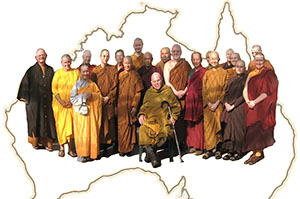 ference and AGM will be held in Canberra on March 14 and 15. The Venerable Thich Quang Ba will be hosting the Conference at the Sakyamuni Buddhist Centre, in Lyneham ACT.
March 14: The presenters are Lifeline, DonateLife and Pallcare ACT.
March 15: An alms round will depart and return to Sakyamuni Buddhist Centre.
The current committee members would like to invite monastics to consider a place on the ASA committee as there will be opportunities available for the coming year.
For more info click here.
Last Updated on Tuesday, 14 March 2017 18:58