Federation of Australian Buddhist Councils (FABC) President's Report 2017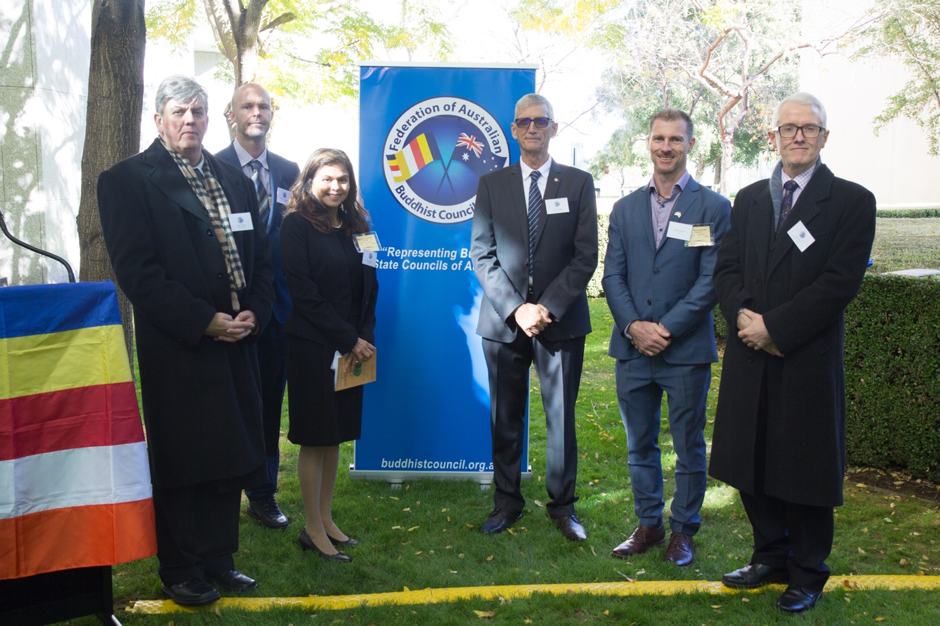 I would like to start by thanking the following: -

2016/17 FABC Committee especially Mr Brian Ashen (VP), Mr Kevin Dickson (Secretary) and Mr Benjamin Webster (Treasurer);
The ASA especially Ajahn Brahm for his invaluable guidance and support;
Mr Dennis Sheppard, Coordinator of our Religious Marriage Celebrants;
Dr. Jake Mitra for IT & AV support and advice; and
Mrs Mohini Gunesekera, Bhante Sujato and Mr Stuart Amoore.


As incoming President, I had two broad objectives: -
1.    For FABC as peak body to be consulted on current social issues by government and media; and
2.    Access to Donations to be able to carry out our long term goals.
Vesak 2017 Celebrated at Federal Parliament House, Canberra
On 10 May 2017, Vesak was for the first time celebrated at Federal Parliament House in Canberra - a Joint Celebration by the Government, the ASA and the FABC.